FOR IMMEDIATE RELEASE:
CONTACT:
Jill Hendrix
Fiction Addiction
864-675-0540
info@fiction-addiction.com
http://www.fiction-addiction.com

Celebrate the Launch of Greenville Author Heather Marshall's Debut Novel

Greenville, SC, May 27, 2014 – Join Greenville novelist Heather Marshall for a party celebrating the launch of her debut novel, The Thorn Tree (MP Publishing, paperback, $14.95) at a free event at The Metropolitan Arts Council at 5:30pm on Thursday, June 26th. Refreshments will be served and Fiction Addiction will have books for sale at the event. To reserve a copy of the book or to RSVP for the event, please contact Fiction Addiction at 864-675-0540 or info@fiction-addiction.com.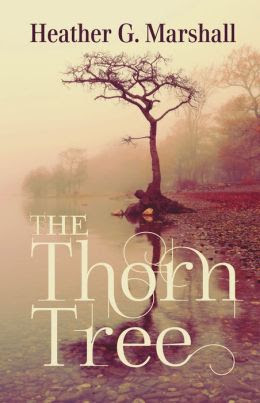 Since 1978, Agatha Stuart's cottage — perched between rising hills and the pebbled shore on the remote edge of Arran, an island off the west coast of Scotland — has served as temporary refuge for women of the Stuart family from around the world. Though Agatha didn't set out to become caregiver to so many, she finds herself relishing this role and anticipating her latest guest on a typical Scottish summer's day. Fourteen-year-old Hope Carver makes her way to Arran from South Carolina, exiled after her mother caught her taking the same pills to which her father was addicted, the same pills that ultimately caused him to abandon the family. When Hope's father disappeared, he left a void between Hope and her mother, Margaret, that rapidly increased. Margaret remains in South Carolina, struggling to regain her emotional footing in the face of her disintegrating dream of home and family. Though Agatha seems rooted in her sense of self, the story of her development in the aftermath of her father's death when Agatha was 13 reveals wounds left untended decade after decade.
Bound by the thin threads of family and abandonment, the three women maintain their emotional distance until an accident in the dark in Glen Rosa thrusts them together and forces them to see each other fully.
The Thorn Tree takes the reader across continents — from Hope and Margaret's first fraught confrontation in South Carolina the emigrations of Agatha's sisters to England, America, Canada, and Australia — and through generations — from the death of Agatha's father in the seas of the coast of Skye in 1938, through World War II in Glasgow, and on to the present day. Witty, intelligent, and painfully human, Hope, Margaret, and Agatha come of age, come to terms with mid-life, and reckon with death, respectively, while they grapple with honoring their differences and strenghtening each other.
If you can't make the event but would like us to get a book signed for you, please email us atinfo@fiction-addiction.com or call us at 864-675-0540. Personalized copies will need to be prepaid.
ABOUT THE AUTHOR
Originally from Kilmarnock, Scotland, 
Heather Marshall
 is a writer and yoga teacher currently based in the foothills of South Carolina, where she lives with two of her three children, a pair of Labrador-mix dogs, a set of bagpipes, and a Royal Enfield motorcycle. Her fiction and creative nonfiction are published in a variety of periodicals — most recently in
Northwoods Now
, 
Prime Number
 and 
Six Minute Magazine
. Her debut novel, 
The Thorn Tree
, will release in the summer of 2014 from MP Publishing. She holds an MFA in Creative Writing from Queens University of Charlotte and is a Registered Yoga Teacher through Yoga Alliance.
In her fiction and creative nonfiction, she likes to explore the connection — or disconnection — between characters and the natural environment. Through yoga and meditation, she practices deepening her connection with whatever environment she finds herself in, on and off the mat. When not at work, you can find her tromping or riding over the hills near her home, and when she can get away with it, on the other side of the Atlantic.
Her classes, workshops, and coaching work focus primarily on helping people access their own stories. This might be to process their past, as is the case for her work with members of the adoption triad; it might be to help people envision a path forward; it may be to capture family stories to hand down to the next generation; it might be to work with concepts like gratitude or forgiveness; it may also be creating fiction or creative nonfiction with a view to publication. Whatever the reason, she seeks to help writers engage fully with their stories and to draw out the best work possible.
ABOUT FICTION ADDICTION
Fiction Addiction is a local, woman-owned, independent bookstore established in 2001. The store carries a mixture of new and used fiction and nonfiction, including children's books, as well as gift items. We have recently moved to a new location at 1175 Woods Crossing Road (in the shopping center with Five Guys and Fried Green Tomatoes). For more information, visit our website athttp://www.fiction-addiction.com or call us at 864-675-0540.